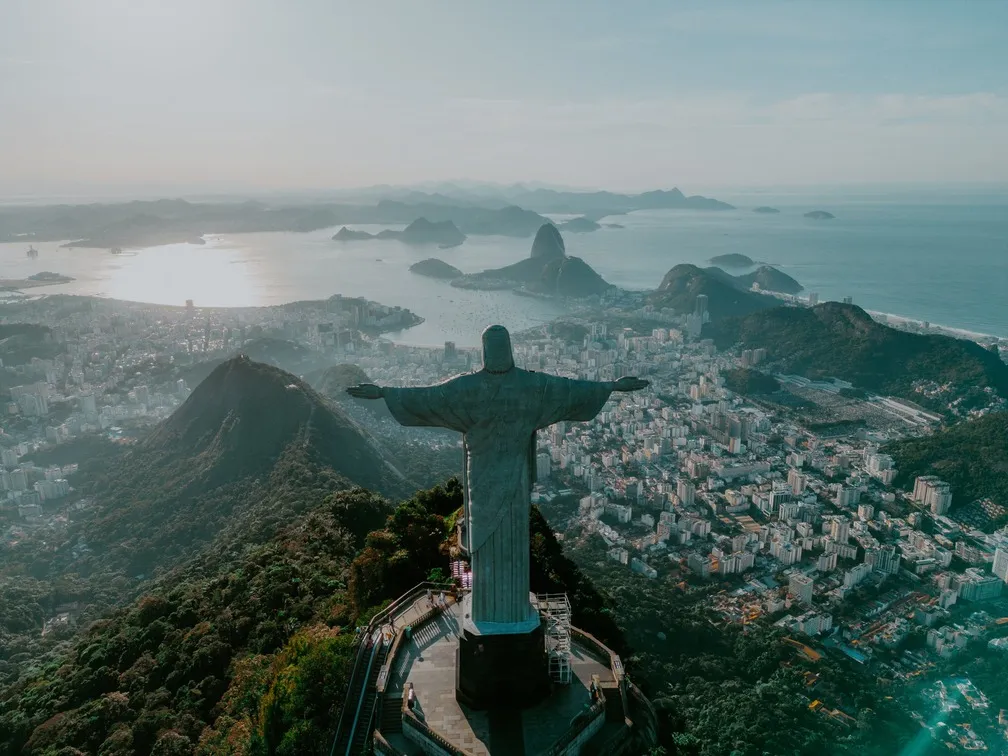 Brazil, a country known for its vibrant culture and picturesque landscapes, is also a place with a dynamic and fascinating dating culture. In a land where the Carnaval is synonymous with freedom and celebration, it's no surprise that Brazilians have a relaxed and adventurous approach to dating.
The Importance of Festivity and Dance
One of the most significant aspects of Brazilian dating culture is the role that festivities and dance play. Events like Carnaval, Festa Junina, and New Year's celebrations are not just mere parties; they are potent arenas of socialization and romantic encounters. It's not uncommon for relationships to bloom amid the rhythm of Samba or the sensuality of Forr?, a couple's dance originating from the Northeast of Brazil.
The Social Sphere
In Brazil, the social context is key to meeting people. Brazilians often rely on their social networks to meet potential partners. Family and friends frequently set people up, and social gatherings are ripe with opportunity. Social media and dating apps like Tinder and Happn are also widely used, creating a tapestry where traditional meets modern.
The Flirting Game
Flirting is an art form in Brazil, known locally as 'paquera'. It's typically light-hearted, and Brazilians are often very complimentary and not shy about making their attraction known. The concept of 'chega mais' (come closer) is embedded in the dating scene. Physical contact is frequent, and personal space may be closer than what foreigners are accustomed to.
Gender Roles
In terms of gender roles, there's a mix of traditional and contemporary attitudes in Brazil. Men are often expected to make the first move, but women are increasingly taking the initiative in the dating scene. Despite the progressive strides, there's still an expectation for men to display a certain level of machismo, and women often cultivate a sort of alluring femininity, known as 'jeitinho brasileiro' (the Brazilian way).
The Pace of Relationships
When it comes to the pace of relationships, Brazilians tend to not waste time. If two people enjoy each other's company, they quickly evolve into a more serious relationship. The term 'namorar', to date someone, is akin to having a significant other and is a serious step in the relationship journey.
Expressions of Affection
Expressions of affection are commonplace and public displays of affection (PDAs) are not only accepted but expected. To date in Brazil is to be open to publicly showcasing love, whether it?s holding hands, kissing, or hugging.
Challenges and Adaptations
For expatriates or foreigners dating in Brazil, adapting to this culture can be challenging but exhilarating. Cultural misunderstandings can occur, and it's important to be aware of the nuances of consent and personal boundaries. Learning some Portuguese can go a long way, as language is a significant aspect of Brazilian culture and charm.
Conclusion
In summary, dating in Brazil is an enthralling experience that is interwoven with cultural festivities, lively social interactions, and a warm, open-hearted approach to love and relationships. While it is a deeply sensual and physical culture, it is also one that values emotion and the expressiveness of affection. Understanding and respecting Brazilian norms and traditions can lead to a richly rewarding experience in the world of romantic connections.
Whether you're swaying to the music at a street festival or sipping caipirinhas on a balmy beach evening, the Brazilian dating scene is as diverse and captivating as the country itself. Embracing this vibrant dating culture means engaging with the warmth and zest for life that is quintessentially Brazilian.